Quick links
Appointments
When you contact the surgery to make an appointment, you will be triaged by a health care professional and invited to make a booking for a telephone consultation or to attend the surgery where appropriate. We are also offering online consultations and video consultations. These can be convenient and flexible ways to receive healthcare where patients need to be seen by a health professional face-to-face. If you have a preference about how to access care, you can discuss it with the practice clinician when you are triaged.
---
For routine appointments, please use
e

-consult
e-consult is the new way to make contact with your doctor. You can mesage your doctor directly and get a reply within 48 hours. You can also request a routine telephone or face-to-face consultation and there is stacks of self-help advice for hundreds of common conditions.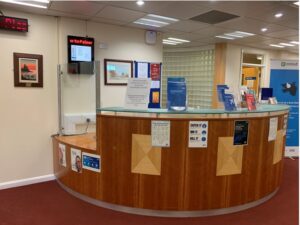 ---